Foam Cement Board
Product categories of Foam Cement Board, we are specialized manufacturers from China, Foam Cement Board, Light-Weight Foam Cement Board suppliers/factory, wholesale high-quality products of Eps Concrete Insulated Panel R & D and manufacturing, we have the perfect after-sales service and technical support. Look forward to your cooperation!
China Foam Cement Board Suppliers
Foam Cement Board is composed of exterior panels and interior core filling, to form a non-load-bearing light-weight composite wall panel. The exterior panels on both sides are calcium silicate board, and the middle core is filled with polystyrene beads and cement, ash, fly etc.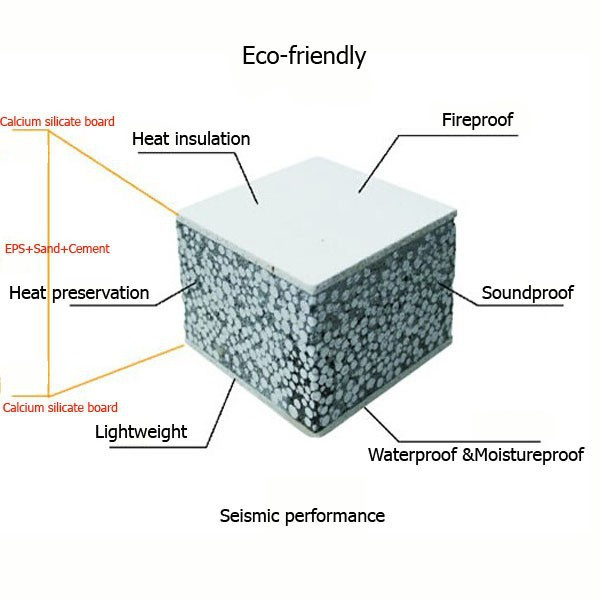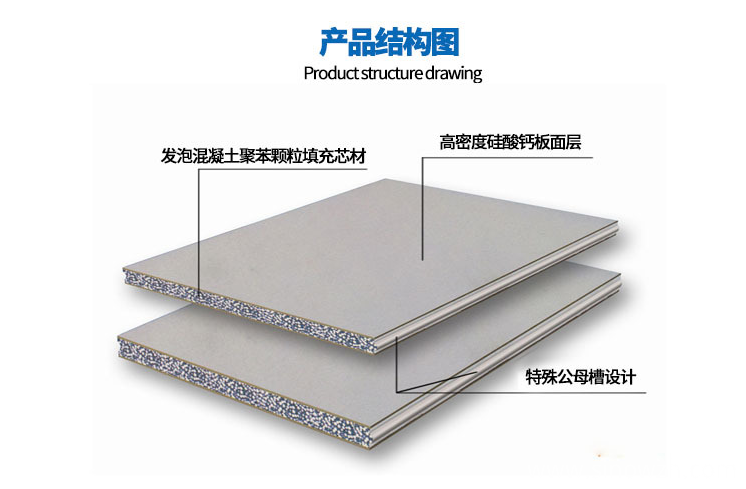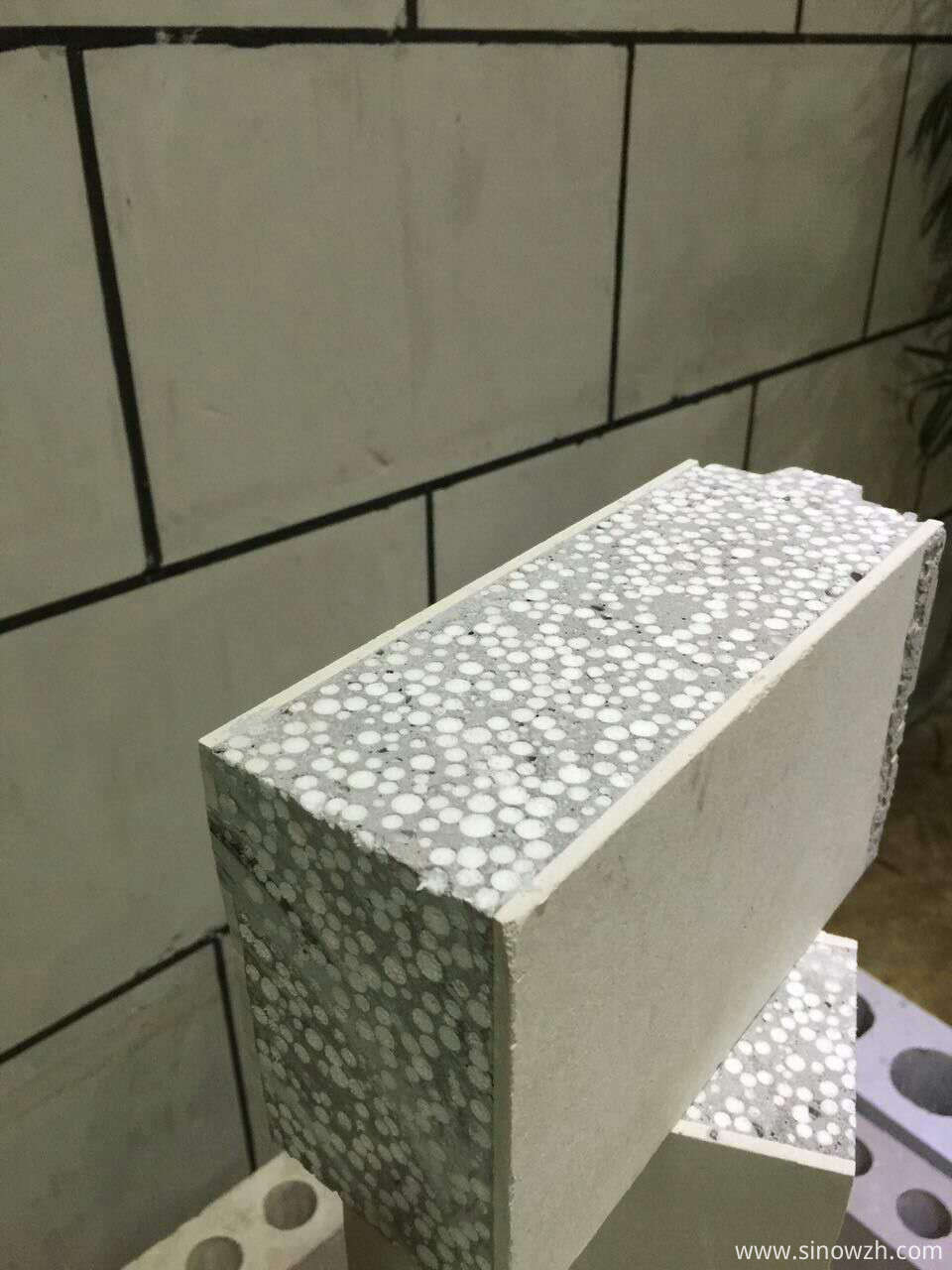 Advantages:
Eco-friendly and energy saving
Fireproof
Increase a building's useable area
High Strength & durablity with impact resistance
Moisture-proof and water proof
Sound insulation
Easy construction, high efficiency and time saving
Heat insulation and warm preservation
Wall can be slotted, wired, nailed, hanged, painted and pasted
Lightweight, economy, and recycle
It can be used as exterior wall, interior wall, decking, roof system, ultra-high wall and unique wall, fencing and others.