High-rise Steel Structure Construction
Product categories of High-rise Steel Structure Construction, we are specialized manufacturers from China, Metal Building, Structural Steel suppliers/factory, wholesale high-quality products of Prefab Steel Building R & D and manufacturing, we have the perfect after-sales service and technical support. Look forward to your cooperation!
China High-rise Steel Structure Construction Suppliers
Steel Structure & Prefabricated House
Steel structure can bear and transmit load, and it is consisted of steel plate and hot-dipped, cold bend or welded profiled parts, which are connected by adapting pieces.
Steel Structure Building /Steel Building
Steel structure consist of steel column, steel beam, steel purlin and wall beam, profiled steel roof panel and wall panel, and components such as brace and prefabricated parts.
1 Main steel structure -beam, column bolt plate; secondary steel-H beam, C purlin and floor decking are used as support brace
2 Foundation bolt and high strength bolt are used to fasten the support brace
3 Wall panel and roofing panel: EPS, rock wool or Pu Sandwich Panel, or corrugated color steel
4 Skylight panel is used to day lighting
5 Steel plastic window and Sandwich Panel door etc.
6 Accessories, such as tie bar, brace, screws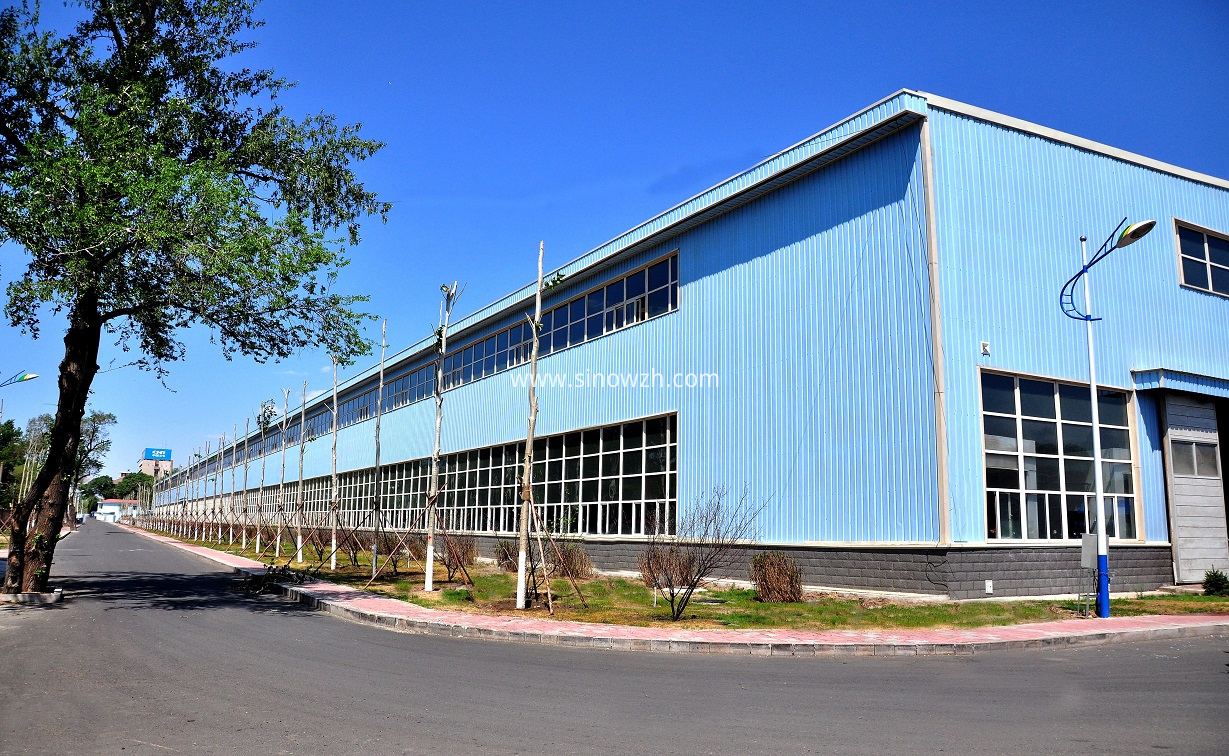 High-Rise Steel Structure Construction
1. Light Weight
With high tensile strength, and resist compression, steel structure component has light section and weight. Using load-bearing framework, steel structure is lighter by 30% than ferroconcrete structure, which reduces transportation and lifting cost.
2. Good Seismic Performance
Steel has good elastoplastic performances, which makes framework and node with good Ductility
3. High Effective Use of Space
Multi-storey steel structure has small section, and small floor space, which increases usable floor area.
4. Fast Construction
Components of High-rise Steel Structure Construction are made in factory and assembled at site. Compared with ferroconcrete multi-storey building, steel structure can shorten construction period by 25%~30%.
Prefabraicated Camp Building
Light steel as frame, sandwich panel as envelop system material, standard modular as spatial organization, color steel prefabricated house is connected by bolt and environmental friendly.
1. Dimension
Choose A: The size and layout can be designed as per customers' requirements for its flexible dimension
Choose B: width and length can be extended by adding number of 1820mm
2. Foundation
Choose A: It was made by the welded Steel Frame, connected with bolts
Choose B: It was made by concrete foundation
3. Floor
Choose A: For Elevated Floor, First we should put on the plywood. The specification is: 2440mm*1220mm*15mm Then putted on 1.5mm PVC plastic flooring. Surrounded by PVC skirting
Choose B: For concrete foundation, it can be ceramic tiles or composite floor board
4. Wall and roof panel: heat insulated material can be EPS,PU or Rock wool
Choose A: can be modular as multiple of 1820mm*1150mm/950mm
Choose B: The dimension of wall panel is :1000mm*75mm plain end panel.
The dimension of roof panel is: 950mm*75mm jack
5. Windows and door
The door adopts sandwich panel or aluminum alloy sliding door. The window adopts aluminum alloy with screen and burglar mesh
6. Roofing decoration: decorated by aluminum alloy sheet
7. Advantage of structure: Waterproof design of galvanized structure, fireproof and heat insulation material ensure the house to resist heavy wind load of 0.5KN/m2 and 7 degree seismic intensity.
8. Lifetime: The life span of the house is 15-20 years.